Our renowned team of experienced lawyers will provide you with professional support and develop personalised success strategies tailored to your individual needs. Our maxim is to work with you to achieve the best results for you or your company – even if the solution may sometimes be unusual or unconventional.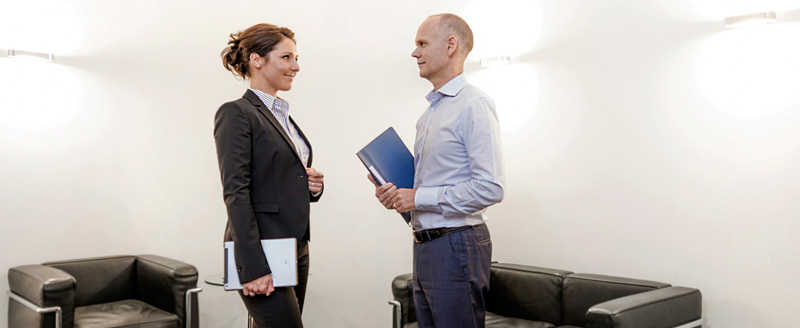 We have a clear focus. On employment law! Our clients include not only employee representatives at group, corporate and company level and directors, executives and employees, but also small and medium-sized employers. We consider the change of perspective to be indispensable for a comprehensive consultation.
Of course we also cover related areas of law, such as corporate law, competition law or tax law: In individual cases we also work together with other law firms, tax advisors and auditors from our network who specialise in these areas.
Your right is our passion – your success is our inspiration
The basis of our work is individualised consultancy that is tailor-made for our clients' requirements. Each mandate has specific objectives and requirements for which we develop a success-oriented strategy based on our legal expertise and litigation experience. Our consultancy approach is aimed at providing legal solutions that are tailored precisely to your specific case. On this basis we represent and advise you out-of-court and – if necessary – also before all judicial authorities.
Discretion is a matter of honour for us
For this reason we refrain from listing our clients. But we do not shy away from a comparison: You can read the industry's assessment of the firm Wurll Jasper + Kollegen and its lawyers here:
JUVE; e.g.
Lawyer Guido Wurll is described by competitors as "competent and acting with sound judgement" (UVE Handbuch für Wirtschaftskanzleien [Handbook for corporate law firms] 2013/2014) and as "constructive and honest" (JUVE Handbuch für Wirtschaftskanzleien 2012/2013). The Düsseldorf law firm is known for its "pragmatic and impartial approach" (JUVE Handbuch für Wirtschaftskanzleien 2011/2012).
Further information will follow